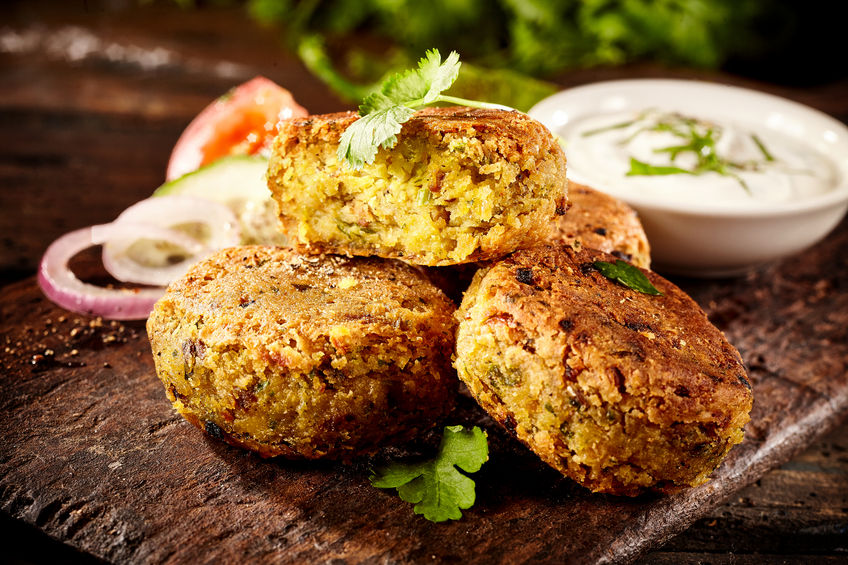 As spoken prior, I am in city arranging my digital life in a manner that someone other than I can make sense of.  My roommates have fled the city, so I have some freedom of culinary creativity.
I had originally considered doing black bean burgers, but whence I saw the hummus, olives, pita and harissa in the fridge, my mind went directly to the Mediterranean ..
I am sure many of my readers shall shake thier head in my rouge departure from a street food classic, but then again, see the url…
From Wikipedia:
Falafel or felafe (/fəˈlɑːfəl/, /-ˈlæf-/; is a deep-fried ball, doughnut or patty made from ground chickpeas, fava beans, or both. Falafel is a traditional Middle Eastern food, that most likely originated in Egypt. It is commonly served in a pita, which acts as a pocket, or wrapped in a flatbread known as taboon; "falafel" also frequently refers to a wrapped sandwich that is prepared in this way. The falafel balls are laid over a bed of salads, pickled vegetables, hot sauce, and drizzled with tahini-based sauces. Falafel balls may also be eaten alone as a snack or served as part of a meze (assortment of appetizers).

Falafel is a common food eaten in the Middle East. The fritters are now found around the world as a replacement for meat and a form of street food.
Take all from main group and mash to a stiff and grainy consistency. Pastry blender, fork, or food processor.

Let this rest for a few minutes so flavors can meld (15 minutes)

Use a # 40 disher or a tablespoon measure to scoop up a small amount of the mixture. Roll it in between the palm of your hands to make a compact, round ball. Since I am NOT going to deep fry these, I flatten the balls to ~1/2 inch thick.

Add 1/2" of oil to a heavy cast iron skillet and heat over medium high heat

As the oil shimmers, slip the falafel in and cook until golden brown, ~ 1-2 minutes per side. Remove to a draining rig
As a side / dipping sauce whip 1/2 cup tahini with 1/4 tsp salt and 1/2 cup water.  Taste and adjust seasoning.